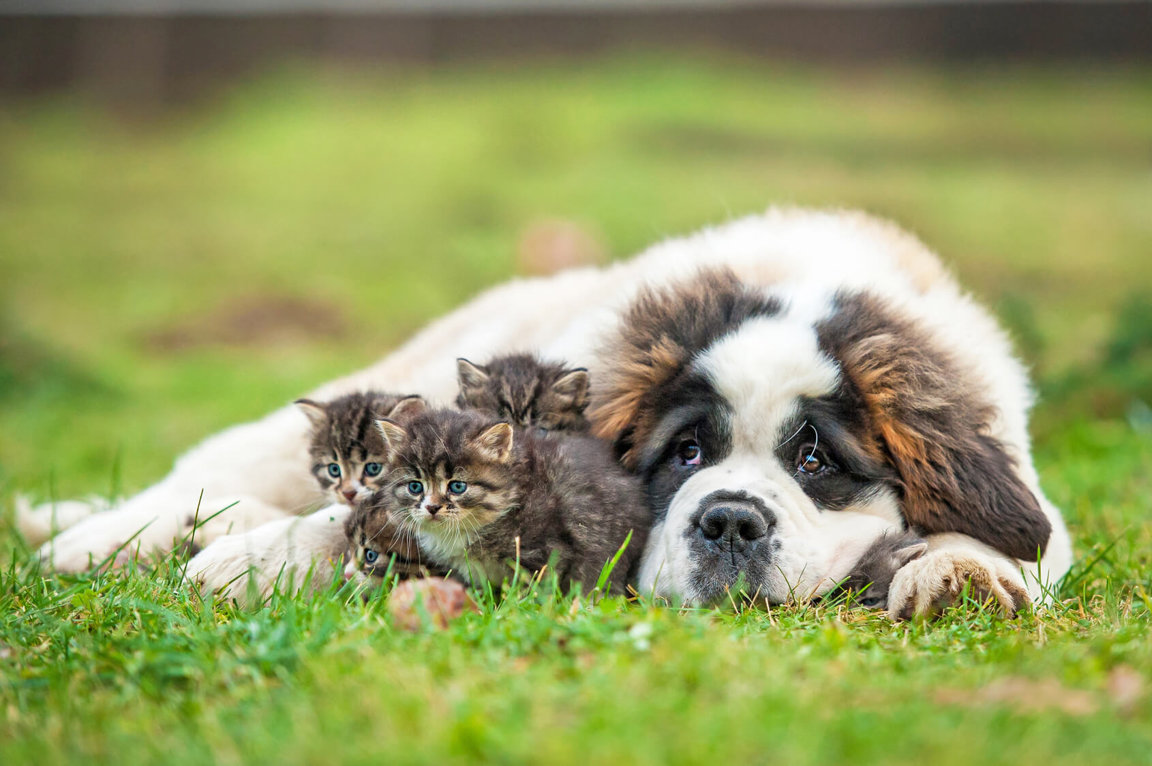 Do The Right Thing: Spay & Neuter
For every puppy or kitten born, a puppy or kitten in a shelter or in the care of a rescue group will not find a forever home. There might have been time to prevent those unwanted births, if communities and individuals had acted responsibly.
Each year, in the United States alone, 27 million cats and dogs are born. Because homes cannot be found for all of them, between 10 and 12 million of these animals will be euthanized - healthy, lovable animals, destroyed just because there are too many of them. The only way to solve the problem is to reduce the numbers of unwanted animals by neutering and spaying. Attitudes must change and we should all share information. We should educate, encourage and speak out, until neutering and spaying cats and dogs becomes the norm.
It is human nature to rationalize the bad decisions we make, but can there ever be a good reason not to spay or neuter? There are parents who allow their cat or dog to have a litter because they want their children to experience "the miracle of birth". By making this decision, those parents have failed to teach their children the value of life. There may be people who are otherwise good animal caretakers, but who are genuinely uncomfortable with neutering. They may believe that they are "taking away the masculinity" of a companion. Unless this guardian is always vigilant, accidental mating can happen. But the worst excuse not to spay or neuter is one of money. There are low-cost options available. Call your local animal shelter for a list of providers of this service in your area or go online. If you can afford any extras beyond food, shelter and medicine, you can afford to spay or neuter. If you are too poor to spay or neuter, you are too poor to have a companion animal. Being a caretaker to a companion animal is a life-long responsibility and commitment. No one should have a cat or a dog if they cannot afford veterinary care. The only good reason not to spay or neuter is when the surgery would put the animal's life at risk.
REDUCING FERAL CAT POPULATIONS
Feral cat colonies exist almost everywhere and their numbers are growing. The problem of feral cats can be directly laid at the doorstep of irresponsible animal guardians that do not spay or neuter and allow their cats to wander. Many of these cats never come back, giving birth in the wild and forming the colonies that struggle for survival, while producing litter after litter of kittens. Communities should establish Trap Neuter Release Programs to humanely trap feral cats, take them to be neutered, and then release them to the original site of the colony. If found early enough, kittens can be socialized and placed in homes. But again, each of these kittens rob another kitten of a home, so make certain that those you rescue now are the last kittens born to the colony. Trap, Neuter and Release all remaining adults.
"Free kittens" signs mean that sweet innocents are at risk and that irresponsible animal guardians allowed their cat to breed. If you know anyone with a cat that is going to have kittens, encourage them to have the mother spayed as soon as the kittens are weaned and try to convince the person to find a no-kill shelter or rescue group willing to take the kittens. Let the person know that offering any animal for "free" invites disaster. There are people who are on the lookout for free food for "pet" snakes. And there are the awful "bunchers", who take free animals and sell them to laboratories for horrific experiments. Even if the animal is taken to be a companion, people often do not value something that costs them nothing. If no rescue group can take the kittens, it would be better to advertise them at a reasonable price, and do the best possible job of screening anyone wanting to adopt them. You can donate the money to a local animal shelter or charity.
KNOWLEDGE IS THE BEGINNING OF CHANGE
Knowledge is the beginning of change. Share with others what you learn about responsible and humane animal guardianship. You can save lives by helping to educate your community, friends and family about companion animal issues.