Help Stop Product Testing On Animals
March 21, 2022 at 9:21 am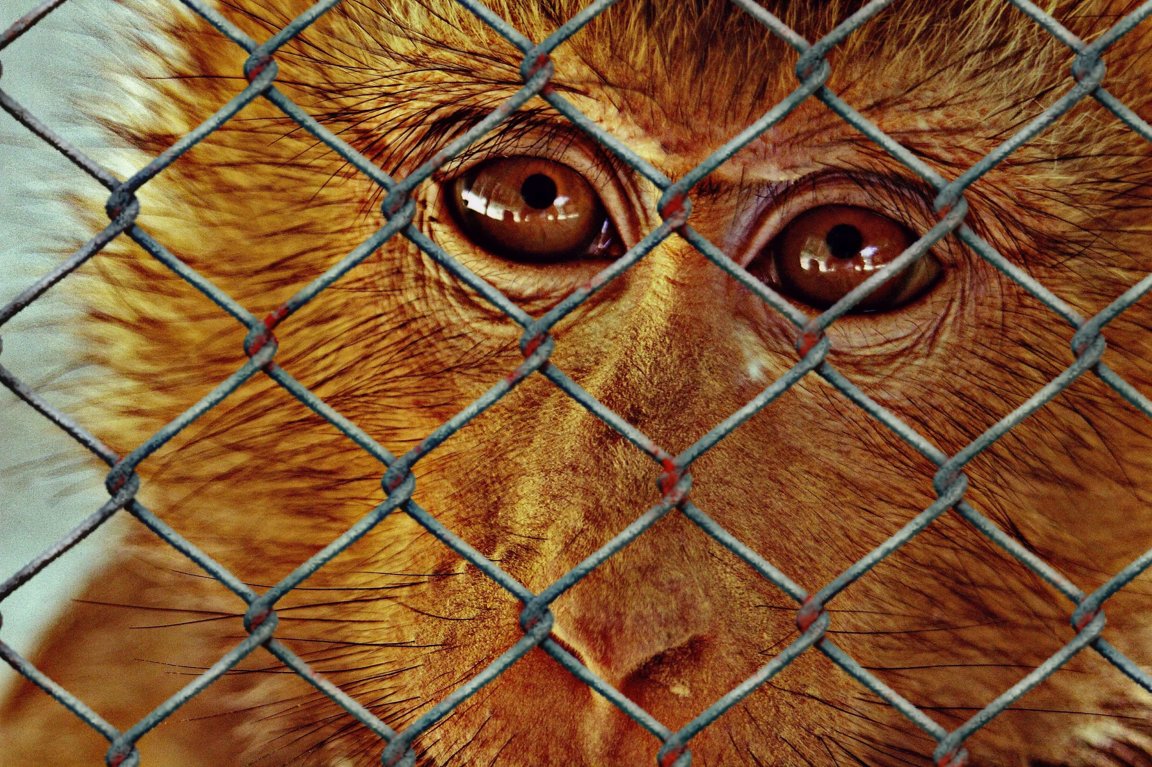 Every year, millions of animals suffer and die in painful tests to determine the "safety" of cosmetics and household products. Substances ranging from eye shadow and soap to furniture polish and oven cleaner are tested on rabbits, rats, guinea pigs, dogs, and other animals, despite the fact that test results do not help prevent or treat human illness or injury.
In eye irritancy tests, a liquid, flake, granule, or powdered substance is dropped into the eyes of a group of albino rabbits. The animals are often immobilized in stocks from which only their heads protrude. They usually receive no anesthesia during the tests. After placing the substance in the rabbits' eyes, laboratory technicians record the damage to the eye tissue at specific intervals over an average period of 72 hours, with tests sometimes lasting 7 to 18 days. Reactions to the substances include swollen eyelids, inflamed irises, ulceration, bleeding, massive deterioration, and blindness. During the tests, the rabbits' eyelids are held open with clips. Many animals break their necks as they struggle to escape. The results of eye irritancy tests are questionable, as they vary from laboratory to laboratory-and even from rabbit to rabbit.
Acute toxicity tests, commonly called lethal dose or poisoning tests, determine the amount of a substance that will kill a percentage, even up to 100 percent, of a group of test animals. In these tests, a substance is forced by tube into the animals' stomachs or through holes cut into their throats. It may also be injected under the skin, into a vein, or into the lining of the abdomen; mixed into lab chow; inhaled through a gas mask; or introduced into the eyes, rectum, or vagina. Experimenters observe the animals' reactions, which can include convulsions, labored breathing, diarrhea, constipation, emaciation, skin eruptions, abnormal posture, and bleeding from the eyes, nose, or mouth.
The widely used lethal dose 50 (LD50) test was developed in 1927. The LD50 testing period continues until at least 50 percent of the animals die, usually in two to four weeks. Like eye irritancy tests, lethal dose tests are unreliable at best. Says Microbiological Associates' Rodger D. Curren, researchers looking for non-animal alternatives must prove that these in vitro models perform "at least as well as animal tests. But as we conduct these validation exercises, it's become more apparent that the animal tests themselves are highly variable." The European Center for the Validation of Alternative Methods' Dr. Michael Ball puts it more strongly: "The scientific basis" for animal safety tests is "weak."
No law requires animal testing for cosmetics and household products. The Food and Drug Administration (FDA) requires only that each ingredient in a cosmetics product be "adequately substantiated for safety" prior to marketing or that the product carry a warning label indicating that its safety has not been determined. The FDA does not have the authority to require any particular product test. Likewise, household products, which are regulated by the Consumer Product Safety Commission (CPSC), the agency that administers the Federal Hazardous Substances Act (FHSA), do not have to be tested on animals. A summary of the CPSC's animal-testing policy, printed in the Federal Register, states, "[I]t is important to keep in mind that neither the FHSA nor the Commission's regulations require any firm to perform animal tests. The statute and its implementing regulations only require that a product be labeled to reflect the hazards associated with that product."
Testing methods, therefore, are determined by manufacturers. The very unreliability of animal tests may make them appealing to some companies, since these tests allow manufacturers to put virtually any product on the market. Companies can also use the fact that their products were tested to help defend themselves against consumer lawsuits. Others believe that testing on animals helps them compete in the marketplace. Consumers demand products with exciting new ingredients, such as alpha-hydroxy acids, and animal tests are often considered the easiest and cheapest way to "prove" that new ingredients are "safe."
Such arguments carry little weight with the more than 500 manufacturers of cosmetics and household products that have shunned animal tests. These companies take advantage of the many alternatives available today, including cell cultures, tissue cultures, corneas from eye banks, and sophisticated computer and mathematical models. Companies can also formulate products using ingredients already determined to be safe by the FDA. Most cruelty-free companies use a combination of methods to ensure safety, such as maintaining extensive databases of ingredient and formula information and employing in vitro tests and human clinical studies.
Caring consumers also play a vital role in eliminating cruel test methods. Spurred by public outrage, the European Union (EU) banned cosmetics tests on animals. In the United States, a survey by the American Medical Association found that 75 percent of Americans are against using animals to test cosmetics. Hundreds of companies have responded by switching to animal-friendly test methods. To help consumers identify products that are truly cruelty-free, a coalition of national animal protection groups has developed the Corporate Standard of Compassion for Animals, which clarifies the non-animal-testing terminology and procedures used by manufacturers and makes available a cruelty-free logo for companies that are in compliance with the standard. Shoppers can support this initiative by purchasing products that comply with the corporate standard and boycotting those that don't and by asking local stores to carry cruelty-free items.
WHAT YOU CAN DO
Everyone seeking to stop animal tests should urge government regulatory agencies and trade associations to accept non-animal test methods immediately. Never buy cosmetics and household products tested on animals.