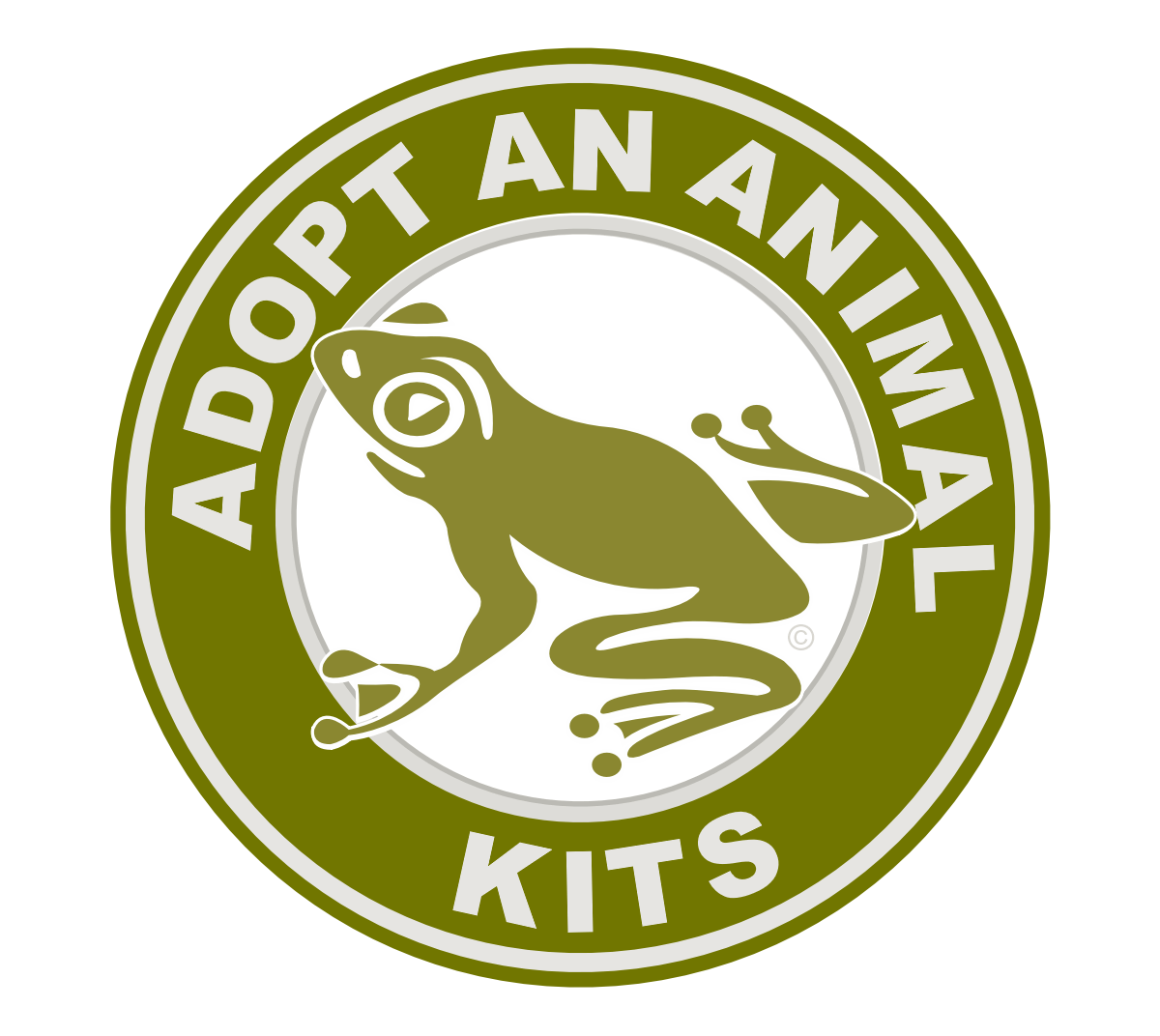 Tree Frog Trading provides educational materials to individuals and organizations with an interest in earth and animal issues. TFT produces hundreds of fact sheets, flyers, posters and digital materials regarding environmental and animal issues. Most materials are available at no cost to anyone with an interest.
Our Adopt An Animal Kits seek to educate and influence, with a generous potion of profits benefiting World Animal Foundation. All donations received by World Animal Foundation from Tree Frog Trading through the Adopt An Animal symbolic adoption program supports the mission of World Animal Foundation of "preserving and protecting the planet and the animals that inhabit it". WAF utilizes all donations to carry out its activities of Public Education, Research, Investigations, Animal Rescue, Legislation, Special Events and Direct Action.
The world is teaming with an amazing diversity of animals. Some species are beautiful, others bizarre — but they all are important to the ecosystem and deserve our respect, compassion and protection. Unfortunately, many animal species are declining at a rapid rate as a result of irresponsible human activities. Habitat destruction, pollution, hunting, poor agricultural practices and changes in climate are among the threats faced by wildlife and domestic animals. The Adopt An Animal Kit program allows you to symbolically adopt your favorite animal species while supporting the important work of promoting the protection of wildlife, companion animals, farm animals and the environment.
We're Green & Compassionate
Tree Frog Trading is committed to running our business in the most environmentally friendly way possible. We embrace our environmental responsibility and go above and beyond.
We use recycled paper at no extra cost for the majority of our printed products.
We use environmentally friendly ink on our printed products.
We actively reduce and recycle waste.
We host our websites in a cloud. It's greener in the cloud due to fewer servers running, less energy required to power each server, and less carbon intensity of energy sources used to power the servers – requiring only about 16% of the power typically consumed. That's an 84% reduction. Less energy consumed means fewer carbon emissions.
We support earth and animal organizations - in a big way. A very large portion of our profits is donated to World Animal Foundation, dedicated to the preservation and protection of the planet and the animals that inhabit it. Everyone at Tree Frog Trading is actively involved with earth and animal projects - volunteering, donating, planting trees, fostering animals, maintaining nature preserves, cleaning up litter, donating resources...and much more.